Kristin Tennyson, Head of School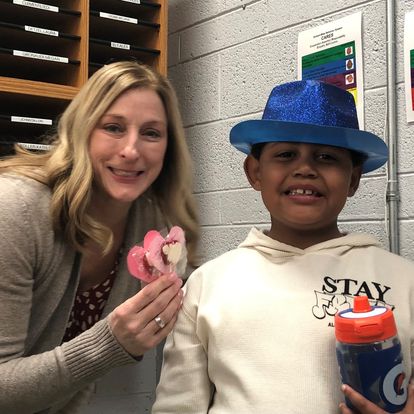 Over 30 years ago a small group of people came together to form a school for students who didn't thrive in a traditional classroom. They sought out the best methods and materials. More importantly, they provided highly personalized academic instruction and support, helping each student LEARN and develop the CONFIDENCE to succeed.
Today Linden Grove School continues to employ proven methods for helping students with autism and related learning needs to experience success. We maintain small class sizes to facilitate active participation and inspire confidence, and help students learn how to encourage each other and become friends. We also maintain a calendar of school events and activities ranging from field trips to local museums and attractions; to middle school dances and an annual field day.
We couldn't do it without our families and supporters!
Thank you for taking the time to read to our youngest students or provide career exploration opportunities for our oldest students. Thank you for volunteering your time and professional expertise so we can keep our administrative costs down. Thank you for creating memorable experiences for our kids, whether it's a winter dance or a school carnival.
Thank you.
With appreciation,
Kristin Tennyson, Head of School